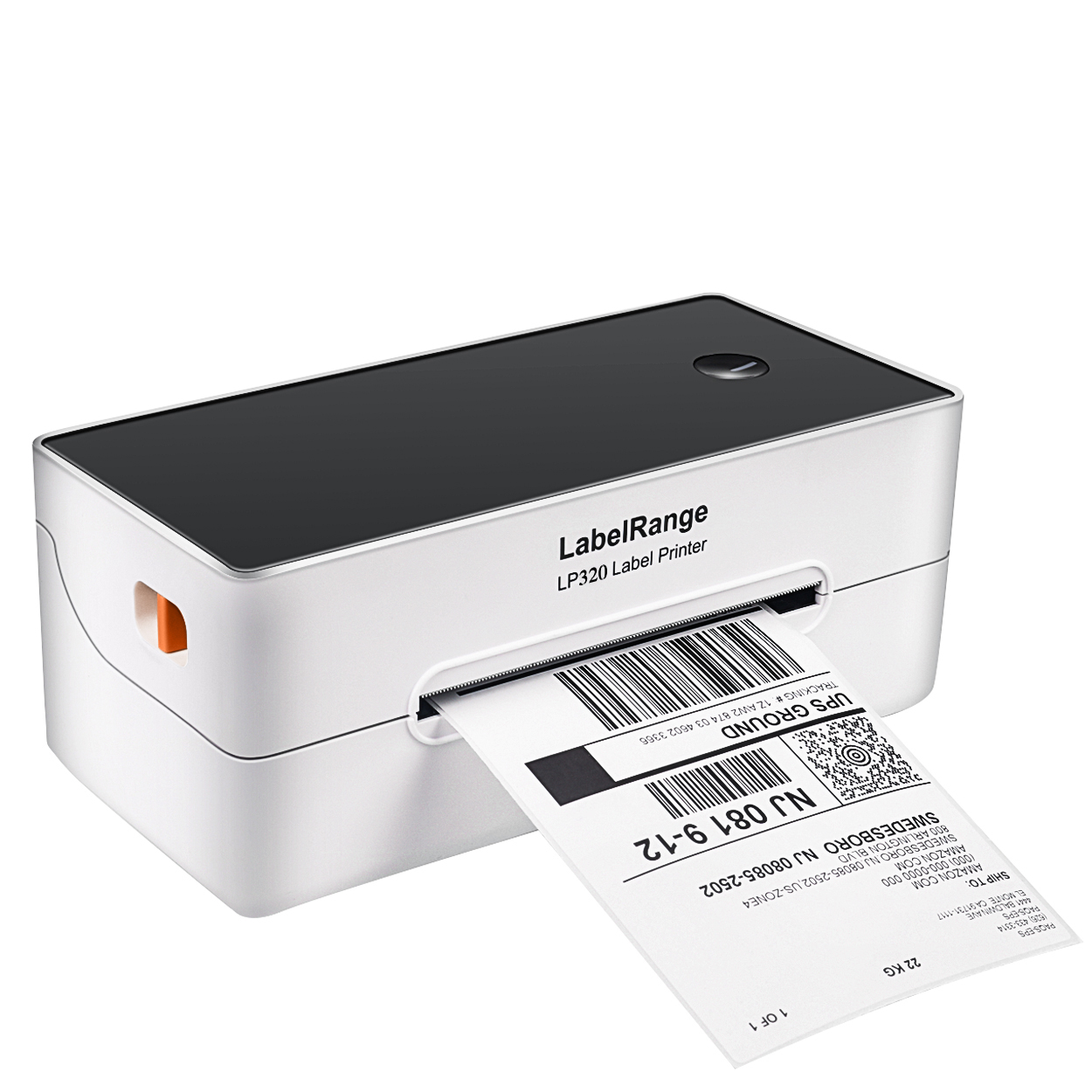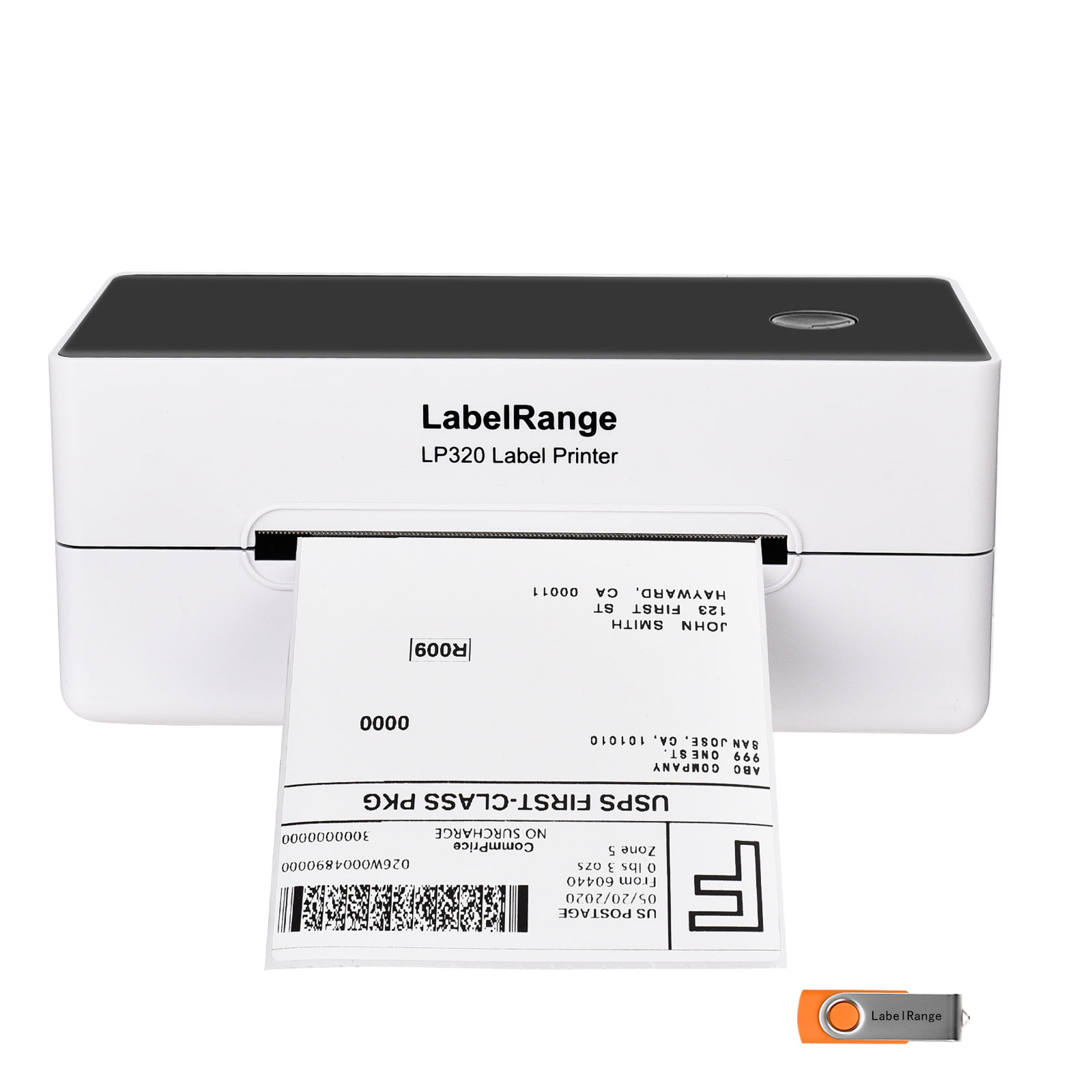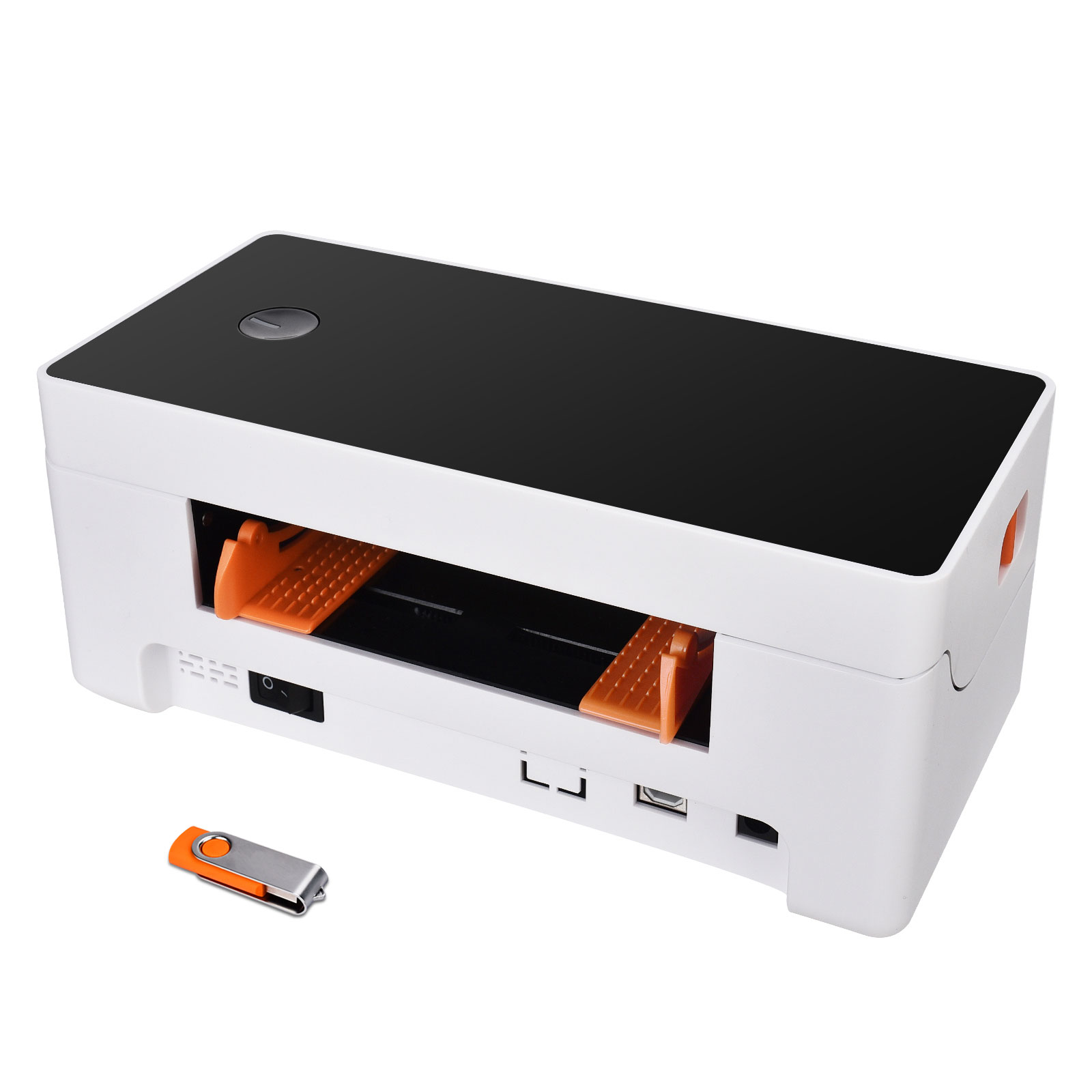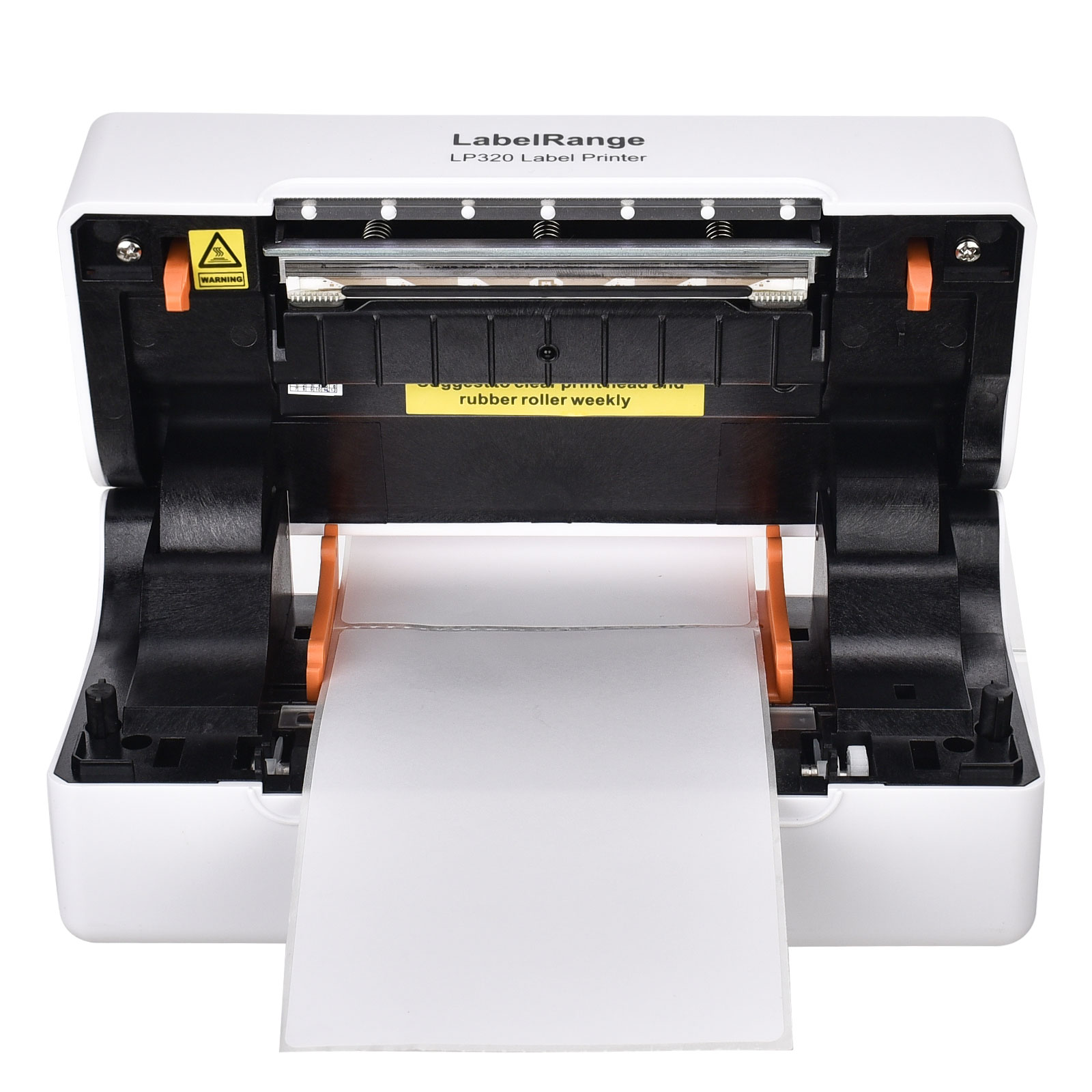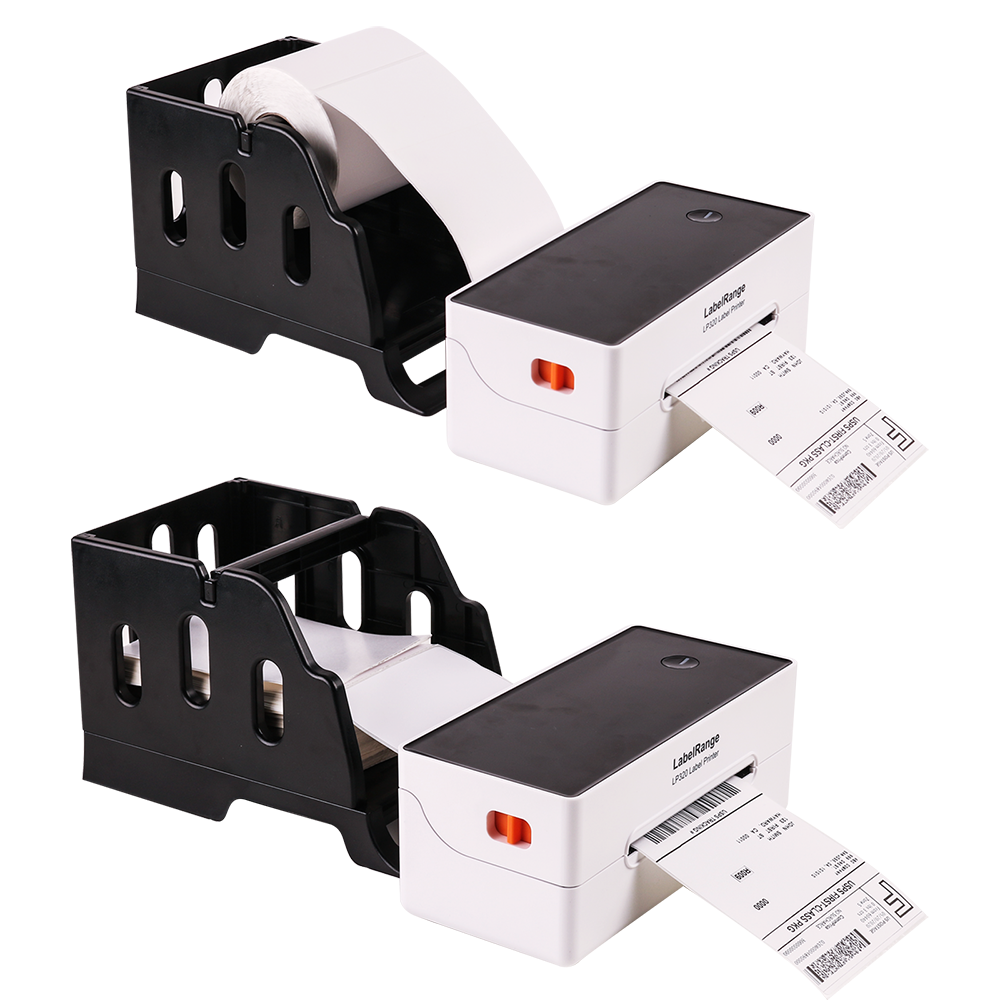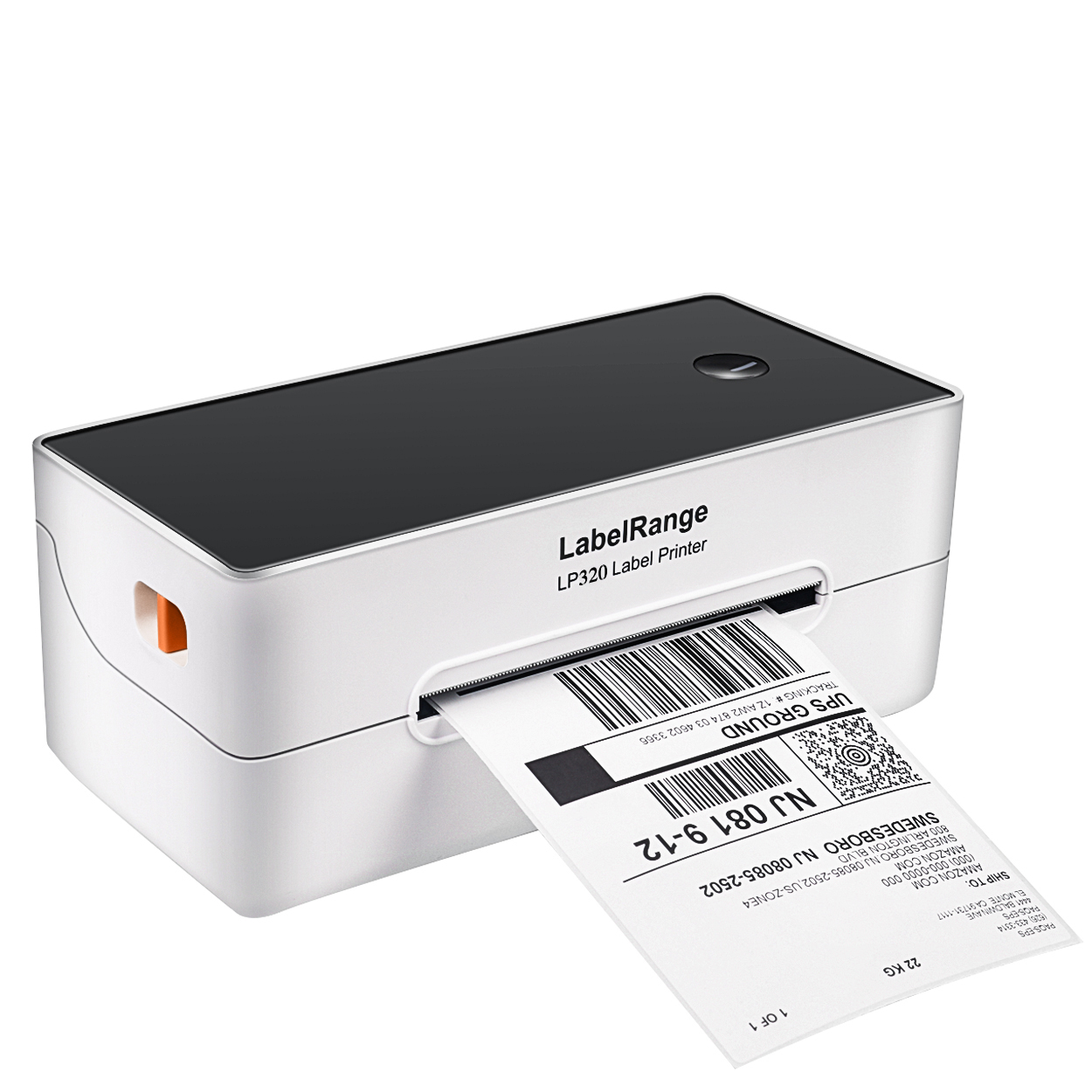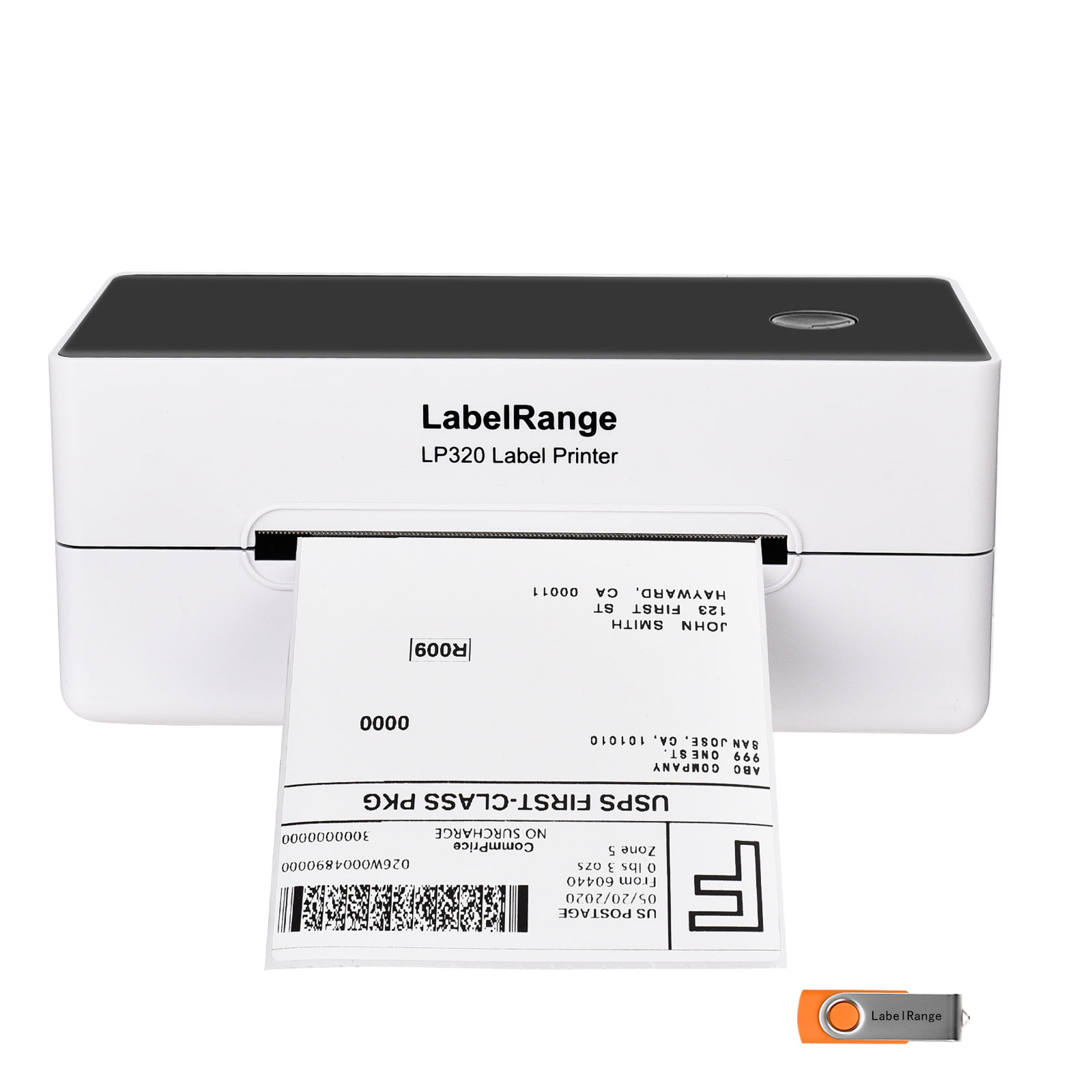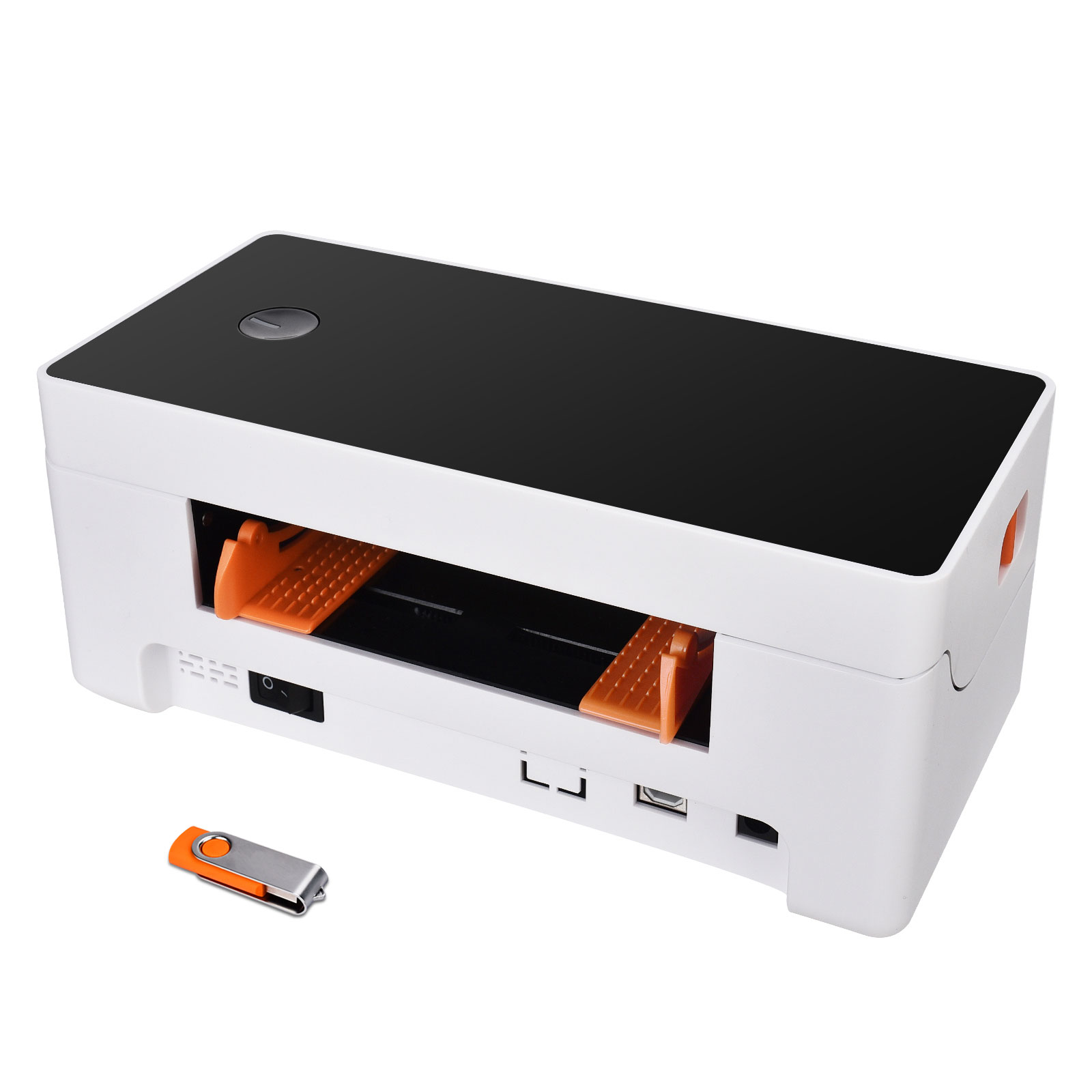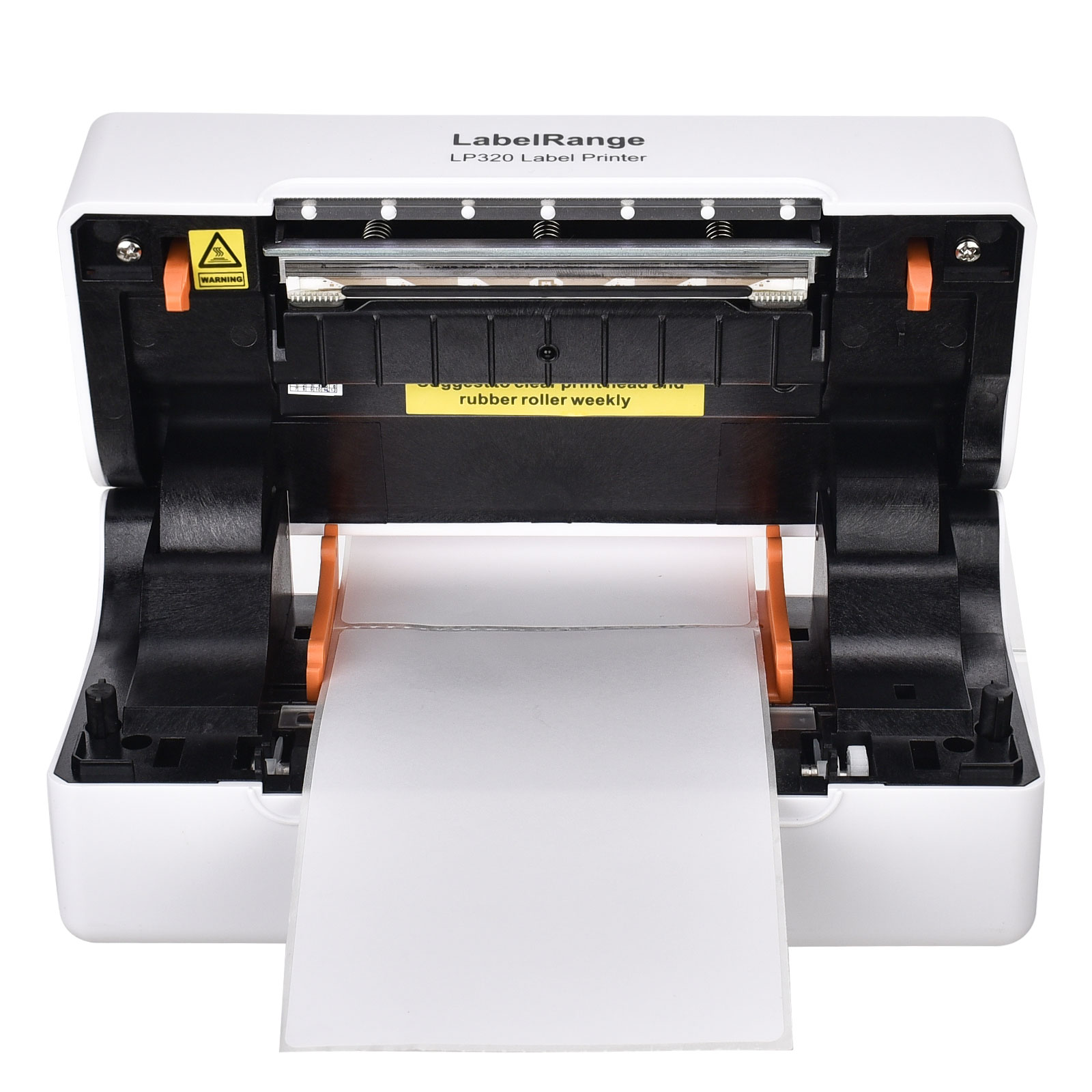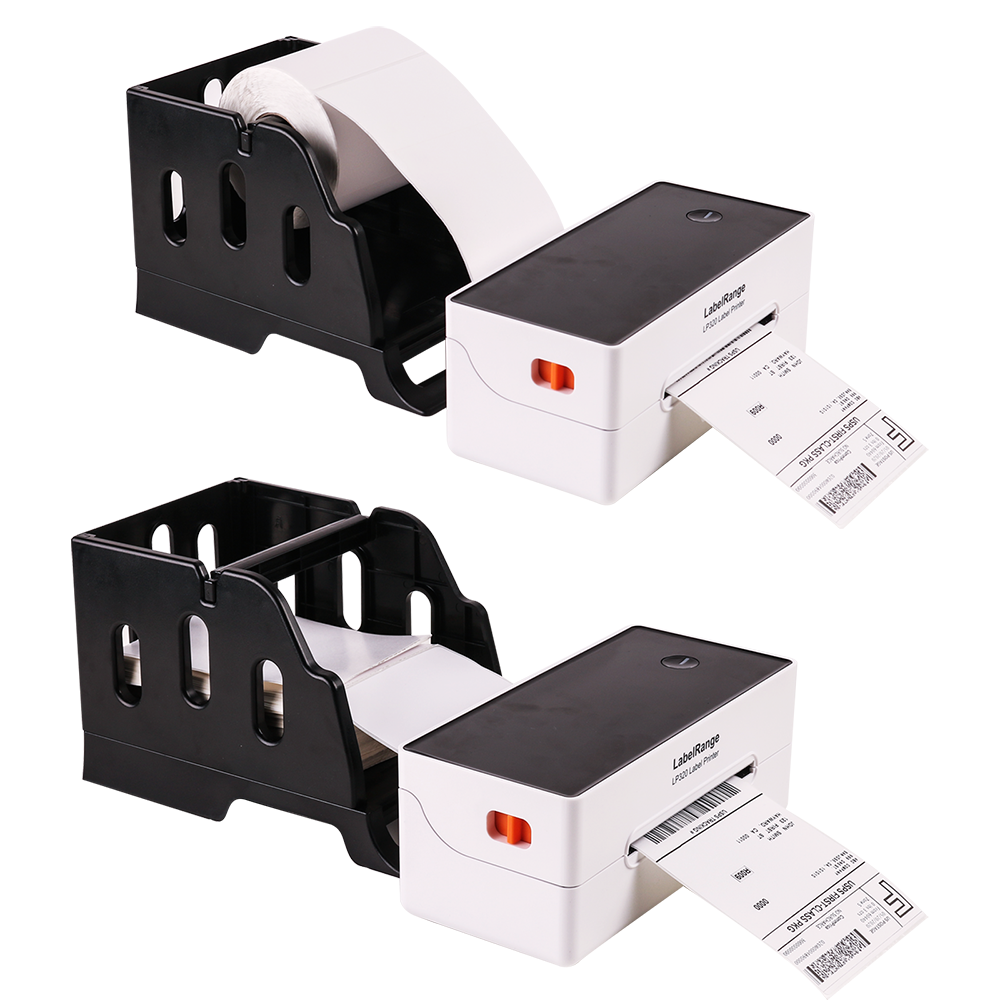 LabelRange LP320 Direct Thermal Label Printer
· LP320 Printer prints labels in a variety of sizes from 1.57" to 4.72" width and height from 1'' to 9.84'', ideal for 4" x 6" shipping labels, warehouse labels, barcode labels, Amazon FBA labels, product labels, address labels, ID labels and more.
· Advanced direct thermal technology, work with any direct thermal label. No printer ink or toner needed.
· Continuously print for more than 12 hours at a rapid speed of 6 in/sec, great for high volume printing.
· 203DPI high resolution supports printing crystal clear labels that major courier print and require.
· Supports roll or fanfold labels loaded from back of the printer, better with label holder especially for roll label papers.
· Works with both Windows (7 and newer) and Mac OS (10.11 and newer). Not for Iphone/Ipad and Not for Chromebook.
· Compatible with Amazon, eBay, PayPal, Shopify, Etsy and other e-commerce platforms and also compatible with major shipping platforms including ShipStation,Shippo and others.
·Widely Applications
LabelRange LP320 Thermal Label Printer works as a regular printer that can print barcodes, texts, image or graphics, print anything you send to printer from windows' application and Mac's applications. LabelRange label printer addresses the rapidly increasing demands of logistics and express, E-commerce, online seller, warehouse, retail market and more. Provides quickly and high quality print, cost-effective, durable and reliable Thermal Label Printer. Designed to get you easy and efficient print, saves you both time and money when you use it.
·Label Applications
Barcode labels, 4"x6"shipping labels, address labels, postage labels, Amazon FBA labels, commodity labels, warehouse labels, carton labels, ID labels, bulk mailing labels, multipurpose labels and more.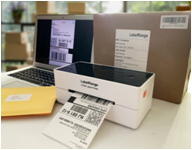 ·What's in the Box?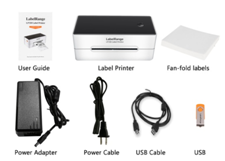 LP320 Label Printer
Power Cable
Power Adapter
USB 2.0 Cable
User Guide
100sheets 4x6'' Fanfold Label
1GB USB Flash Drive includes driver software,tool software,4x6''sample label
·How to get easy start:
Automatic Label Identification-Two options to load the label
①Turn on the power and insert the label into the blue paper guide rail from back of the printer directly without opening the cover.
②Press the blue release button on two sides to open the cover. Insert the label into the blue paper guide rail straightly, Close the cover and turn the power on.
Both of two ways need to adjust the paper feeding guide rail to match your label size. Make sure the guides flush against the label with no gap and the label paper is upside. The printer will catch the first label, detect the size, gap and characteristics of your label and position it at the tear-off line. No waste the first label.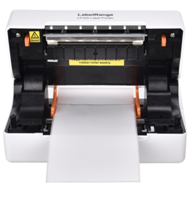 ·Easy setup the driver software
LabelRange comes unique USB and 100sheets 4x6'' fanfold label to get you easy start. Pls open LabelRange USB->double click the driver software (LabelRangePrinterWindowsDriver.exe or LabelRangePrinterMacDriver.pkg) ->following the procedure to finish the install and set it up as per the install & printing set up manual.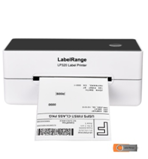 ·High Quality Customer Service
LabelRange offers high quality customer service, providing a 1 Year Warranty and Technical Support. LabelRange offers 24hours customer service via phone and e-mail. Contact us at first time to get assistance if you have any technical issues since most issues can be solved in minutes.
·Email: labelrange@outlook.com
·Phone : 909 662 1383(text messages)